---
Botanical Masterpieces
Group Exhibition
---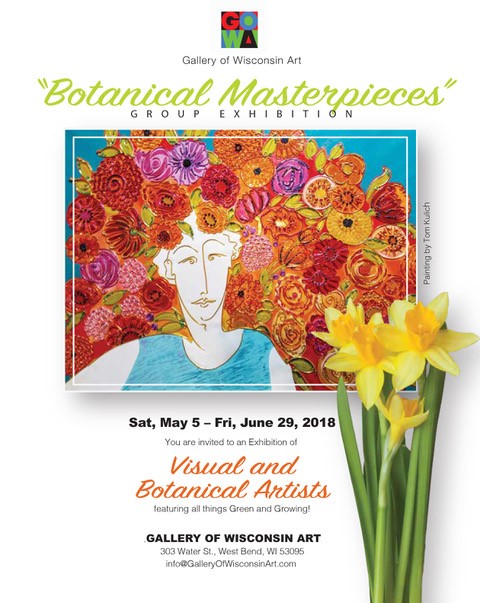 Painting by Thomas Kulich, "Extreme Gardener"
---
We are currently accepting submissions for Botanical Masterpieces!
---
Dates of Exhibition: May 5th - June 29th
---
Submissions:
For information on how to apply, click HERE for the prospectus.
---
Deadline to Apply:
April 14th for new Gallery artists and floral and botanical exhibitors
April 21st for current Gallery artists
---
NOW ACCEPTING ARTIST SUBMISSIONS
---
The Gallery of Wisconsin Art is now accepting artist submissions! Please gather the following information and email us at info@galleryofwisconsinart.com. We look forward to hearing from you!
Submission requirements:
CV or Resume

Document should be in PDF or Word doc

Artist Statement

Document should be in PDF or Word doc

Artworks

Images

Images should be in JPEG format
Name image files with your last name and title of work

Indicate dimensions
Indicate medium
Indicate retail price

Written proposal (optional)

If you would like to propose an exhibition or event, please submit as a PDF or Word doc.
If you have any questions concerning submission requirements, please contact the Gallery by emailing info@galleryofwisconsinart.com or calling 414-333-1942.
---